We offer the latest technological developments to address any outpatient surgery: to serve with excellence and human touch you needs.
Endoscope

: Technology used for sinus surgery, tumor resection, nasal polyps and sinusitis.

Excimer laser (LASIK)

: It is laser refractive surgery to correct myopia, hyperopia, and astigmatism.

Corneal topographer

: It is a method for examining the curvature, the meridians with astigmatism, and corneal thickness. This diagnostic procedure is essential to determine if the patient is candidate for miopy, hyperopia, astigmatism, and/or keratoconus (thinning and deformation of the cornea) surgery.

Argon laser

: Used to eradicate photocoagulation: diabetic retinopathy, vascular occlusions, and retinal tears.

YAG laser

: Technology used for photodisruption of vitreous opacities; also for the postoperative cataract surgery, treatment of some vitreous opacities, and in the treatment and prevention of glaucoma.

Microdebrider

: It is used to eliminate different patologies in endoscopic surgery: tumors, infections, and nasal polyps.

Phacoemulsificator

: Ultrasound equipment with wich, through ultrasonic vibration, eye cataracts are destroyed and absorbed, to be replaced by an intraocular lens, through a micro-incision procedure.

Liposuctor

: Cosmetic surgery-oriented technology (liposuction).
In addition to our technology, we have the best facilities and expertise in Short Stay Surgery to provide maximum security for your treatment with the comfort and experience that supports us.
Paciente internacional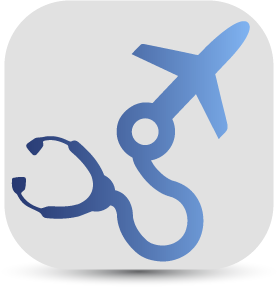 International Patient?
Visit our Health Travel web site. Click here
¿Paciente internacional o foráneo?
Visita nuestro sitio de turismo médico. Haz clic aquí
Contact us
Board of International Medicine and New Projects
Médica Sur S.A.B. of C.V.
From USA and Canada:
Monday to Friday, 9 a.m. to 6 p.m. CST
Médica Sur 2020

All rights reserved
Notice of Privacy
Puente de Piedra 150,Toriello Guerra, México City.