"Se estima que 20 mexicanas de cada 100 desarrollan piedras en la vesícula, en tanto que en los varones sólo diez de 100 las presentan, indica Nahúm Méndez Sánchez, gastroenterólogo y hepatólogo, director del Departamento de Investigación Biomédica de la Fundación Médica Sur".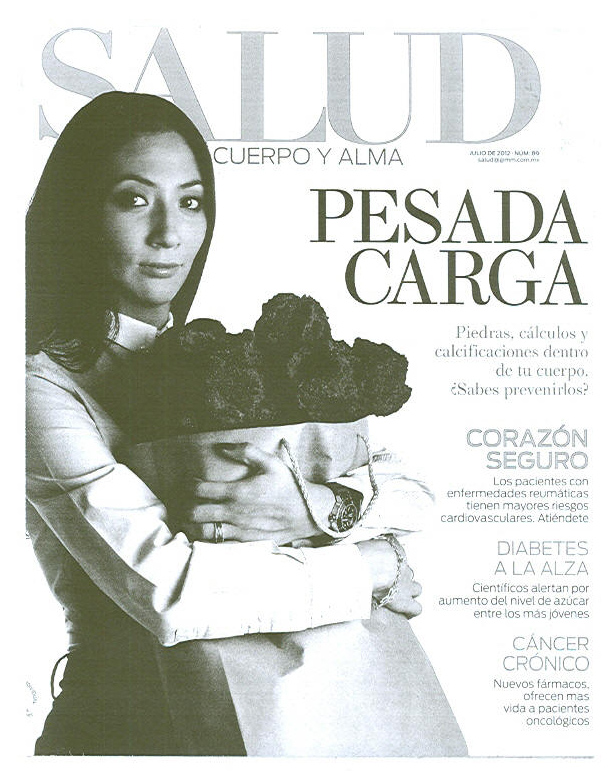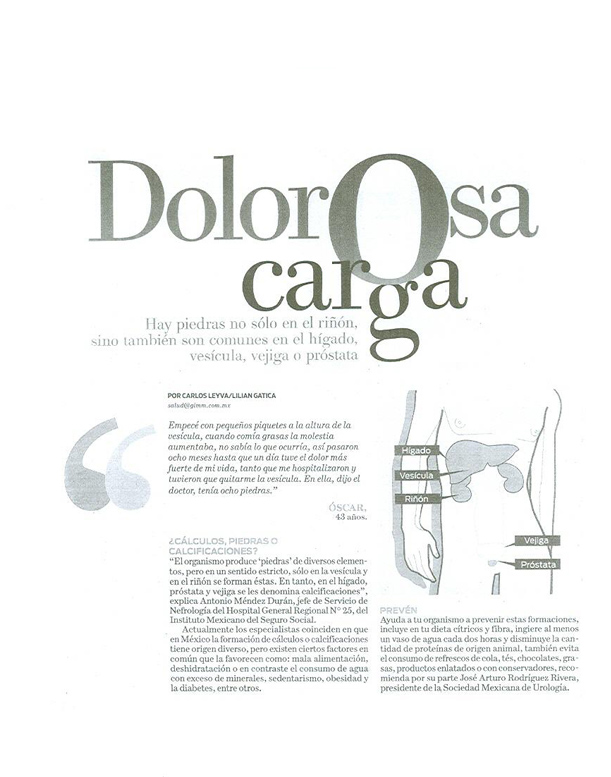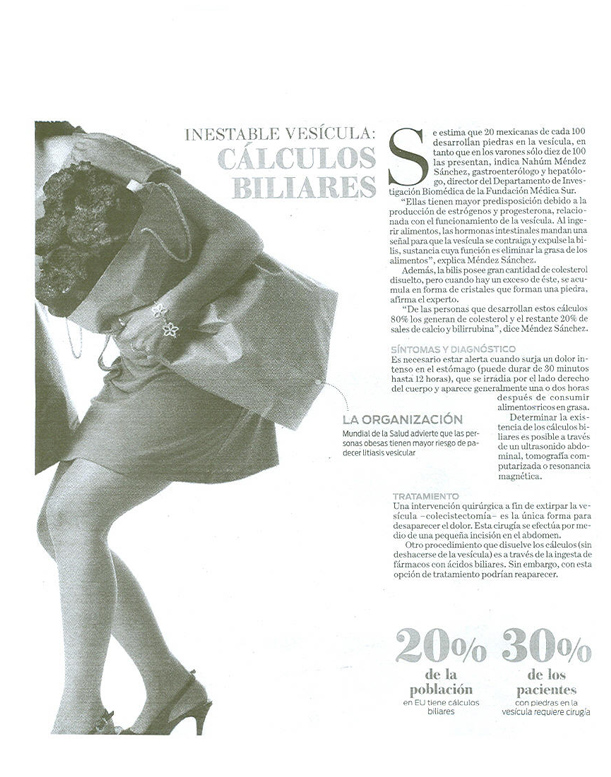 Contact us
Board of International Medicine and New Projects
Médica Sur S.A.B. of C.V.
Toll free from USA and Canada:
Monday to Friday, 9 a.m. to 6 p.m. CST
Director: Misael Uribe Ramos, M.D.
miuriber@medicasur.org.mx
Manager: Mariana Fernández Del Castillo Frías, M.D.
mfernandezc@medicasur.org.mx
Médica Sur 2019

All rights reserved
Notice of Privacy
Puente de Piedra 150,Toriello Guerra, México City.