"Se estima que 20 mexicanas de cada 100 desarrollan piedras en la vesícula, en tanto que en los varones sólo diez de 100 las presentan, indica Nahúm Méndez Sánchez, gastroenterólogo y hepatólogo, director del Departamento de Investigación Biomédica de la Fundación Médica Sur".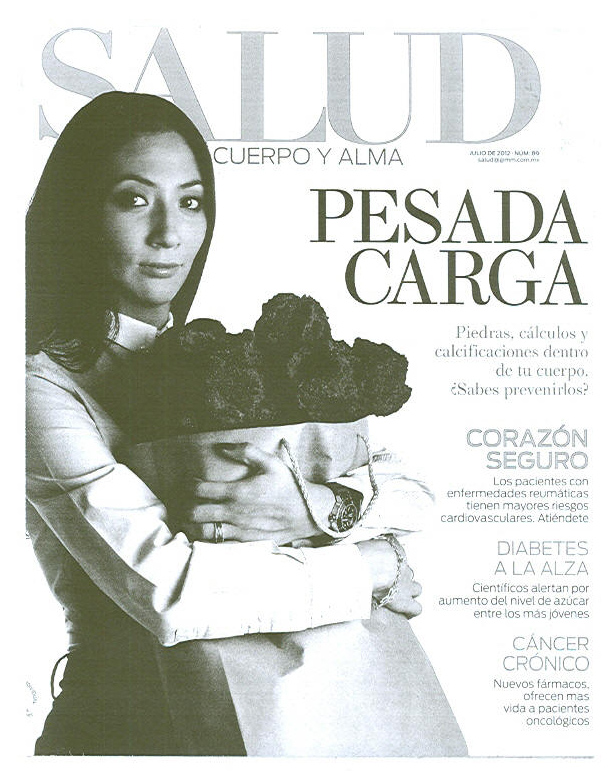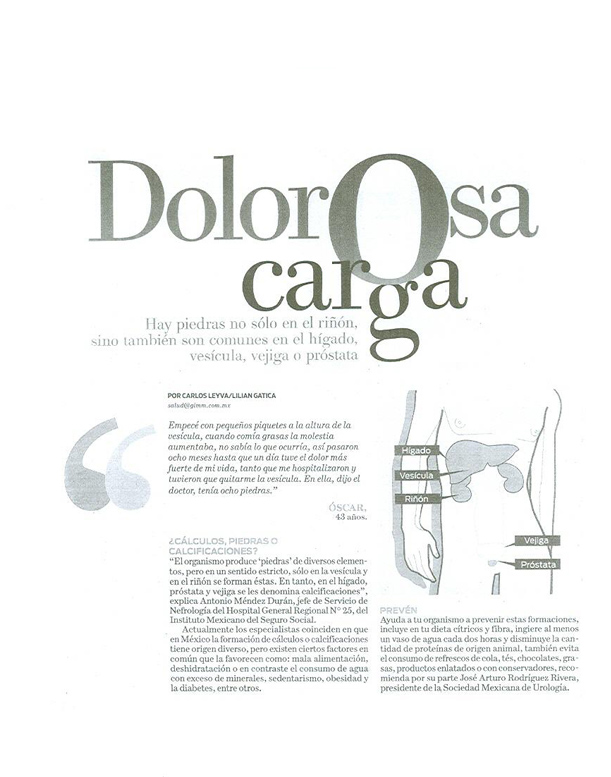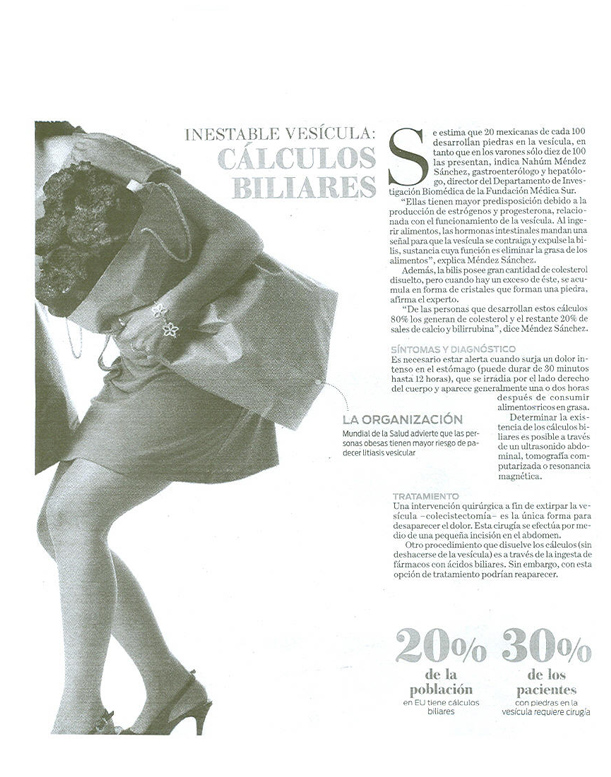 Contact us
Board of International Medicine and New Projects
Médica Sur S.A.B. of C.V.
From USA and Canada:
Monday to Friday, 9 a.m. to 6 p.m. CST
Médica Sur 2020

All rights reserved
Notice of Privacy
Puente de Piedra 150,Toriello Guerra, México City.