El día 12 de agosto de 2017 el diario Milenio publicó la siguiente nota, con motivo de nuestro evento El Futuro de la Neurología, realizado los días 4 y 5 de agosto.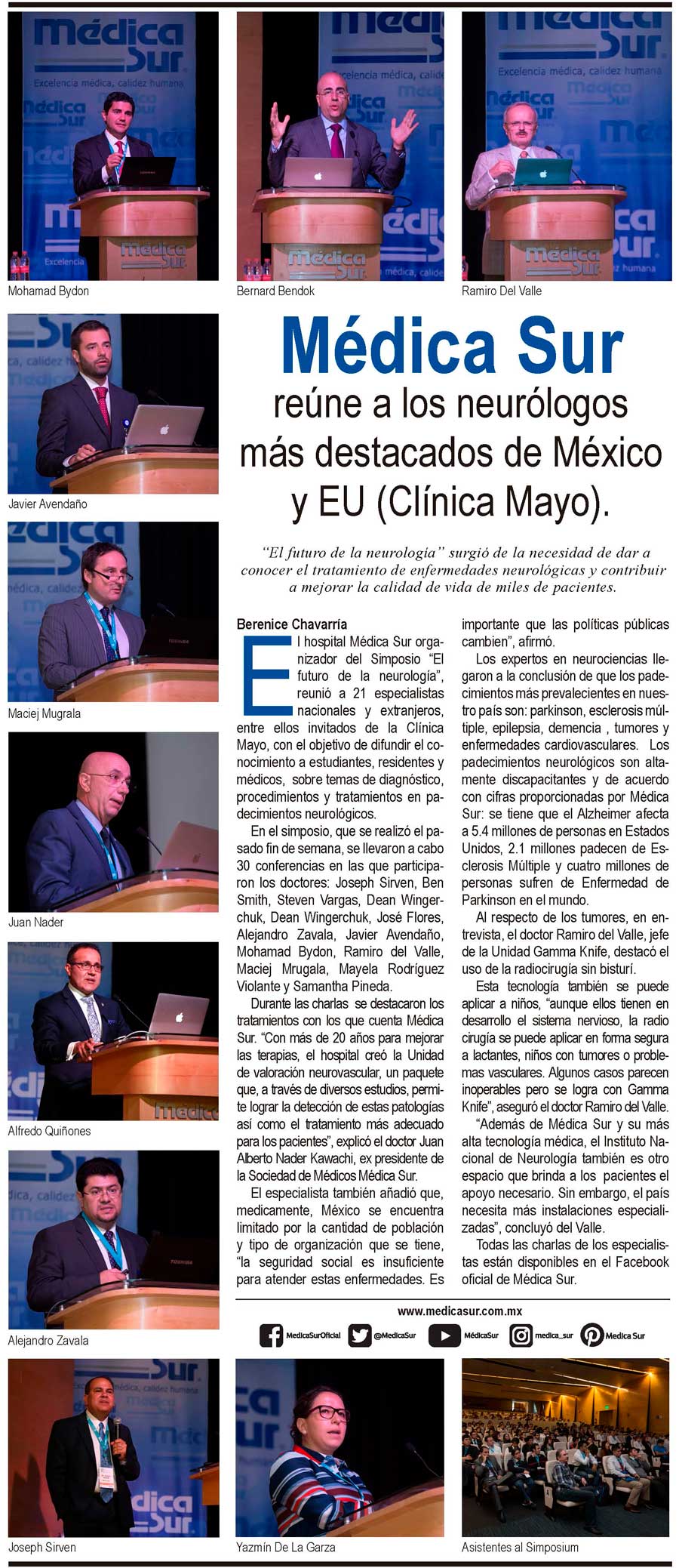 Contact us
Board of International Medicine and New Projects
Médica Sur S.A.B. of C.V.
Toll free from USA and Canada:
Monday to Friday, 9 a.m. to 6 p.m. CST
Director: Misael Uribe Ramos, M.D.
miuriber@medicasur.org.mx
Manager: Mariana Fernández Del Castillo Frías, M.D.
mfernandezc@medicasur.org.mx
Médica Sur 2019

All rights reserved
Notice of Privacy
Puente de Piedra 150,Toriello Guerra, México City.