El 2 de octubre de 2017, la revista En Confianza Con Amelia publicó la siguiente entrevista con el Dr. Ramiro Del Valle, Director de la Unidad de Cirugía sin Bisturí Gamma Knife.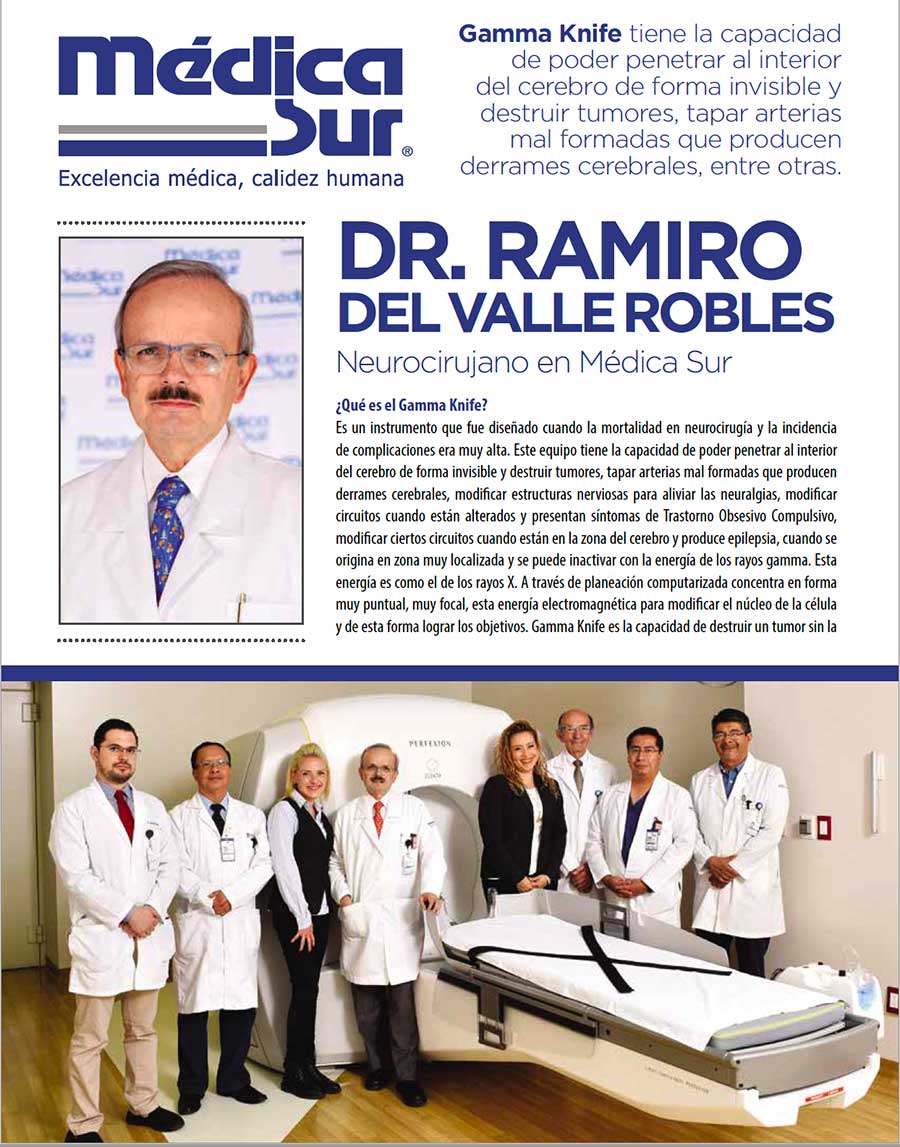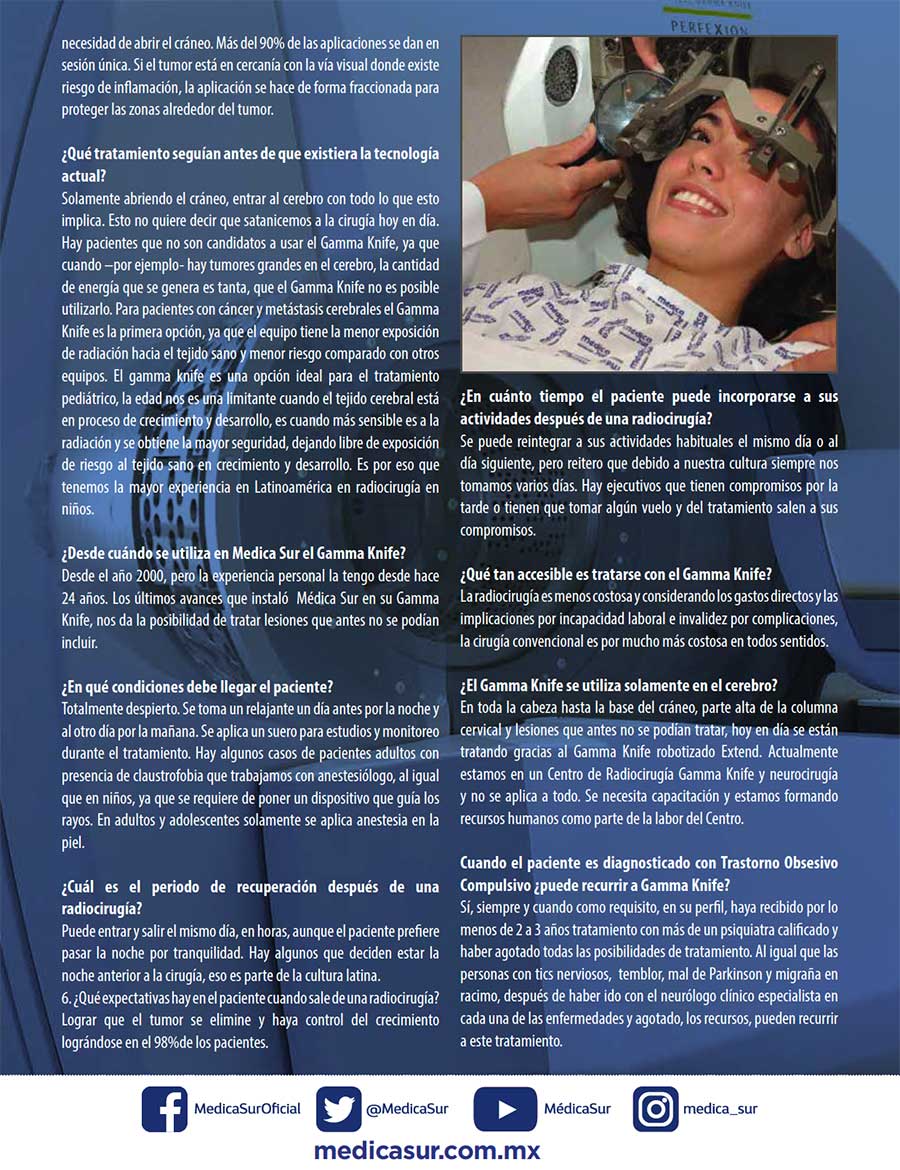 Contact us
Board of International Medicine and New Projects
Médica Sur S.A.B. of C.V.
From USA and Canada:
Monday to Friday, 9 a.m. to 6 p.m. CST
Médica Sur 2020

All rights reserved
Notice of Privacy
Puente de Piedra 150,Toriello Guerra, México City.