"Muchas mujeres ya sean madres o esposas trabajan y viven en una ciudad con tráfico e inseguridad. Todo esto las predispone a un estado sostenido de estrés", explica la doctora y psicoterapeuta María Eugenia Ibarzabal Ávila, del Hospital Médica Sur.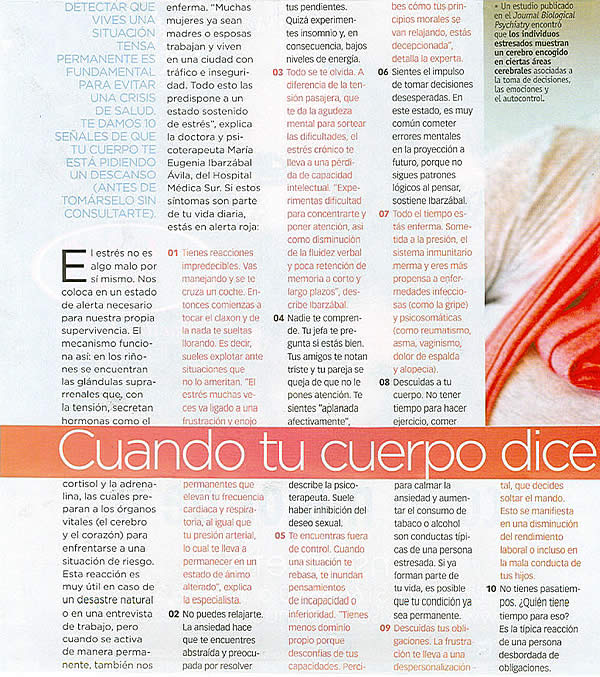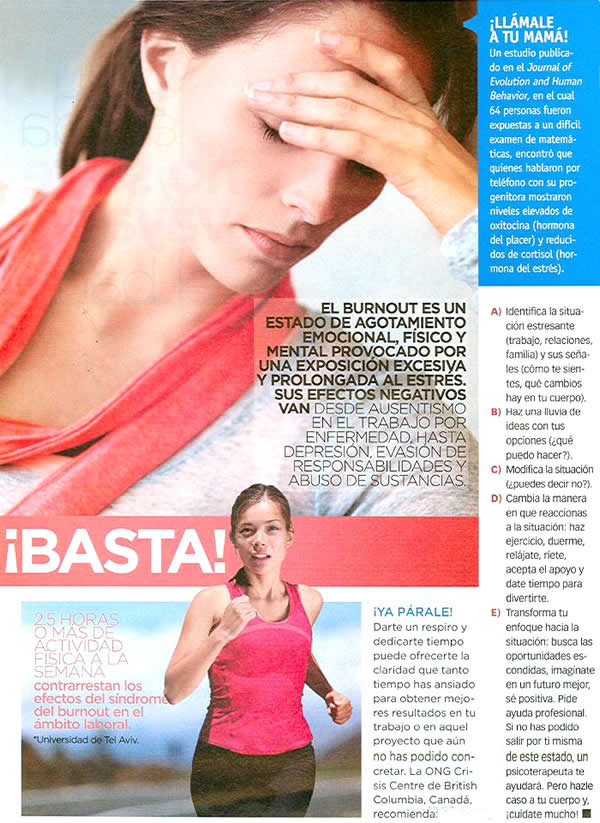 Contact us
Board of International Medicine and New Projects
Médica Sur S.A.B. of C.V.
From USA and Canada:
Monday to Friday, 9 a.m. to 6 p.m. CST
Médica Sur 2020

All rights reserved
Notice of Privacy
Puente de Piedra 150,Toriello Guerra, México City.