Gerardo García Aguirre
Oftalmólogo.
Estudió medicina en la Escuela de Medicina, del Instituto Tecnológico y de Estudios Superiores de Monterrey y se especializó en oftalmología en la Asociación para Evitar la Ceguera en México.
Áreas de especial interés: degeneración macular, retinopatía diabética, desprendimiento de retina, cirugía macular.
Sociedades a las que pertenece:
Sociedad de Médicos de Médica Sur.
Sociedad Mexicana de Oftalmología.
American Academy of Ophthalmology.
Asociación Mexicana de Retina.
Sociedad Panamericana de Retina y Vítreo.
Association for Research in Vision and Ophthalmology.
American Society of Retina Specialists.
Pan-American Association of Ophthalmology.
Vit-Buckle Society.
Horarios de atención: martes y jueves de 16:00 a 19:00 horas. Viernes de 10:30 a 14:00 horas.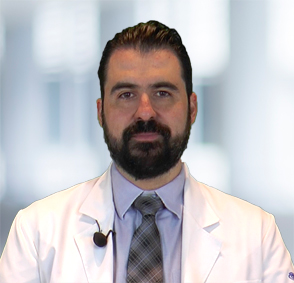 Programa una cita

El Dr. Gerardo García Aguirre se pone a tus órdenes para atenderte en Médica Sur.

Llámanos: 5424-7200.
Solicita una cita; atendemos tus llamadas de lunes a sábado, 7:30 a 21:30 hrs.
...o llena el siguiente formulario