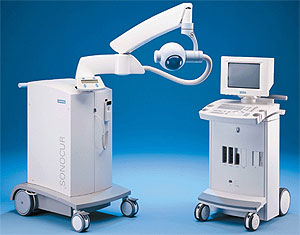 This therapy is a new non-invasive treatment for musculoskeletal system chronic injuries and it will be at your disposal in Médica Sur's Physical Therapy and Rehab Unit.
Some of the injuries treated by this technology are: lateral epicondylitis or tennis elbow; medial epicondylitis or golfer's elbow; patellar tendinitis or jumper's knee; plantar fasciitis (swelling of soft tissue in the sole of the foot), and heel spurs (abnormal growth of the heel bone, as a peak).
Shockwaves emitted by this equipment help to tissue re-generation by producing hyperstimulation analgesia. Each therapy session lasts forty minutes, does not require hospitalization, anesthesia or rest and it takes three applications with an interval of one week between each.